The only time you are required to secure your store through HTTPS encryption is when you plan to use a live payment gateway to process credit cards directly on your site. To do this, complete the following steps:
[checklist]
Contact your hosting provider and ask for them to setup an SSL Certificate on your server for your website. This is typically around $100/year.
Download and install the "WordPress HTTPS (SSL) plugin, located here.
Edit your cart and account pages and check the "Secure Post" box.
Save the pages and you are done!
[/checklist]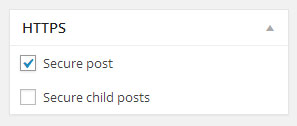 mcorley
http://blog.wpeasycart.com/wp-content/uploads/2018/01/easycart-logo-1-11-2018.png
mcorley
2014-01-23 01:35:08
2016-09-30 15:42:00
How To Securely Process a Credit Card in HTTPS